What is Recobo?
Recobo is a cognitive platform that uses machine learning technology to automate the data processing of your documents with the aim of delivering accurate outcomes that are inclined to your specific content. Recobo allows you to identify and extract the structured insights as represented by key/value pairs, text, tables, logical boundaries and actionable tasks. Furthermore Recobo enables you to search unstructured data using the cognitive search service.
Recobo platform offers a set of following described services that you can avail by simply creating a new project.
Form Extraction
Recobo's form extraction service uses OCR (optical character reorganization) and data parsing technology to bring the text, table and key/value pairs from your unstructured data. Form extraction AI model applies the deep machine learning algorithms to your documents, in a result system gives the valuable outcome. Recobo's seamless annotation process allows you to create the datasets by creating the label and annotation. You can train the Recobo AI model with this labeled data and perform the prediction on your documents.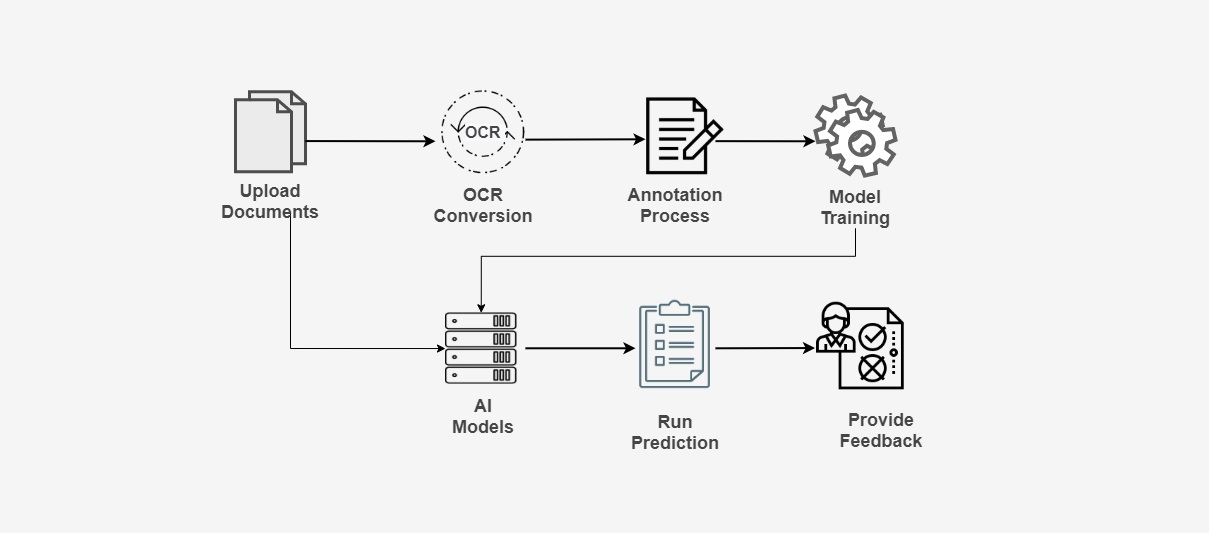 Key Applications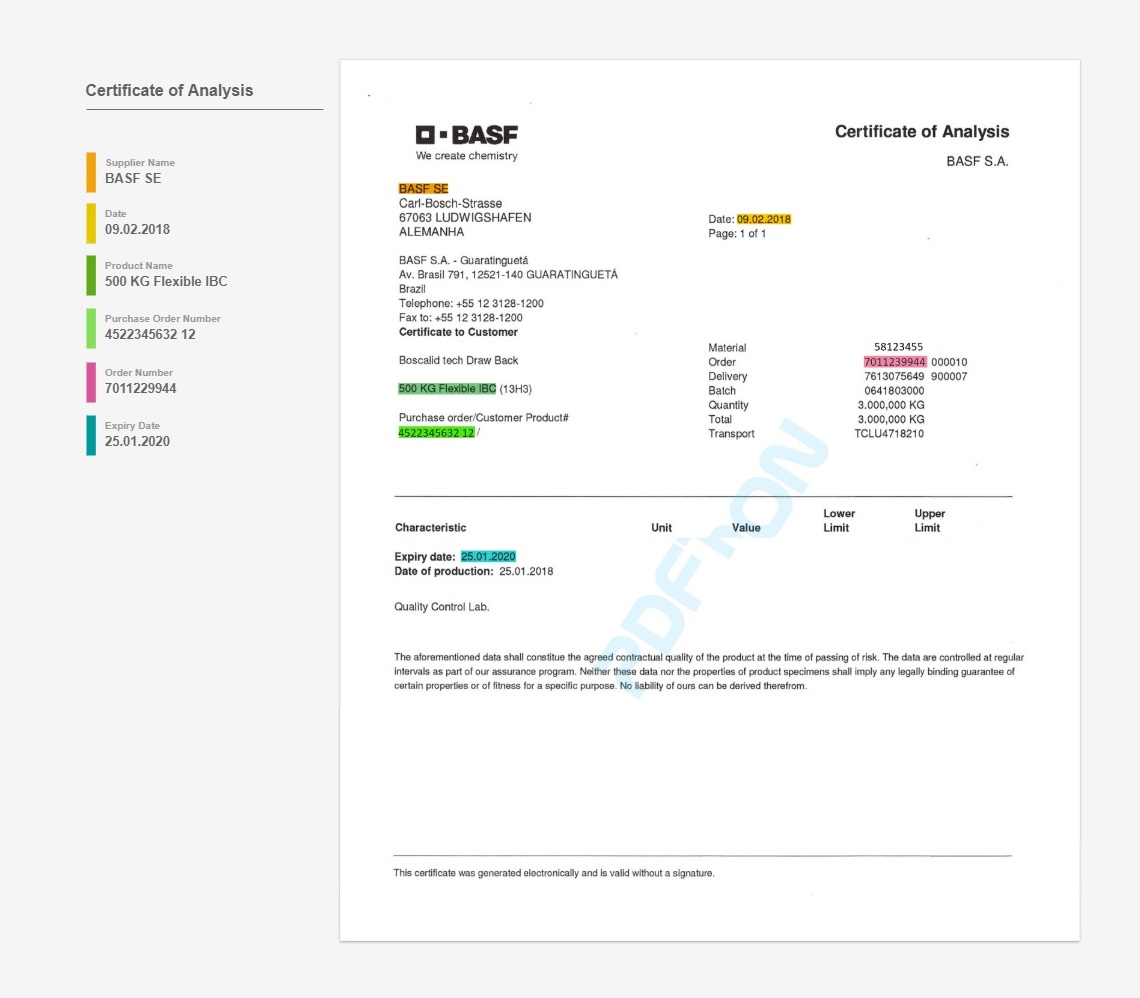 safety data sheets | invoice | resume | cheque | business cards
Benefits
eliminate data entry and automate the process through Recobo form extraction
quick and accurate data extraction from your documents
simply export the entities data in excel file and/or integrate with your enterprise resource planning
support multiple languages (English, German, French, Czech, Spanish)
Start with your form extraction project!
Document Layout
The document layout service uses machine learning to separate documents on logical boundaries from documents with exceptional accuracy and returns them in organized structured entities. You can split the document in the sections like header, footer, passage, heading and any other sections with help of trained AI models.

Example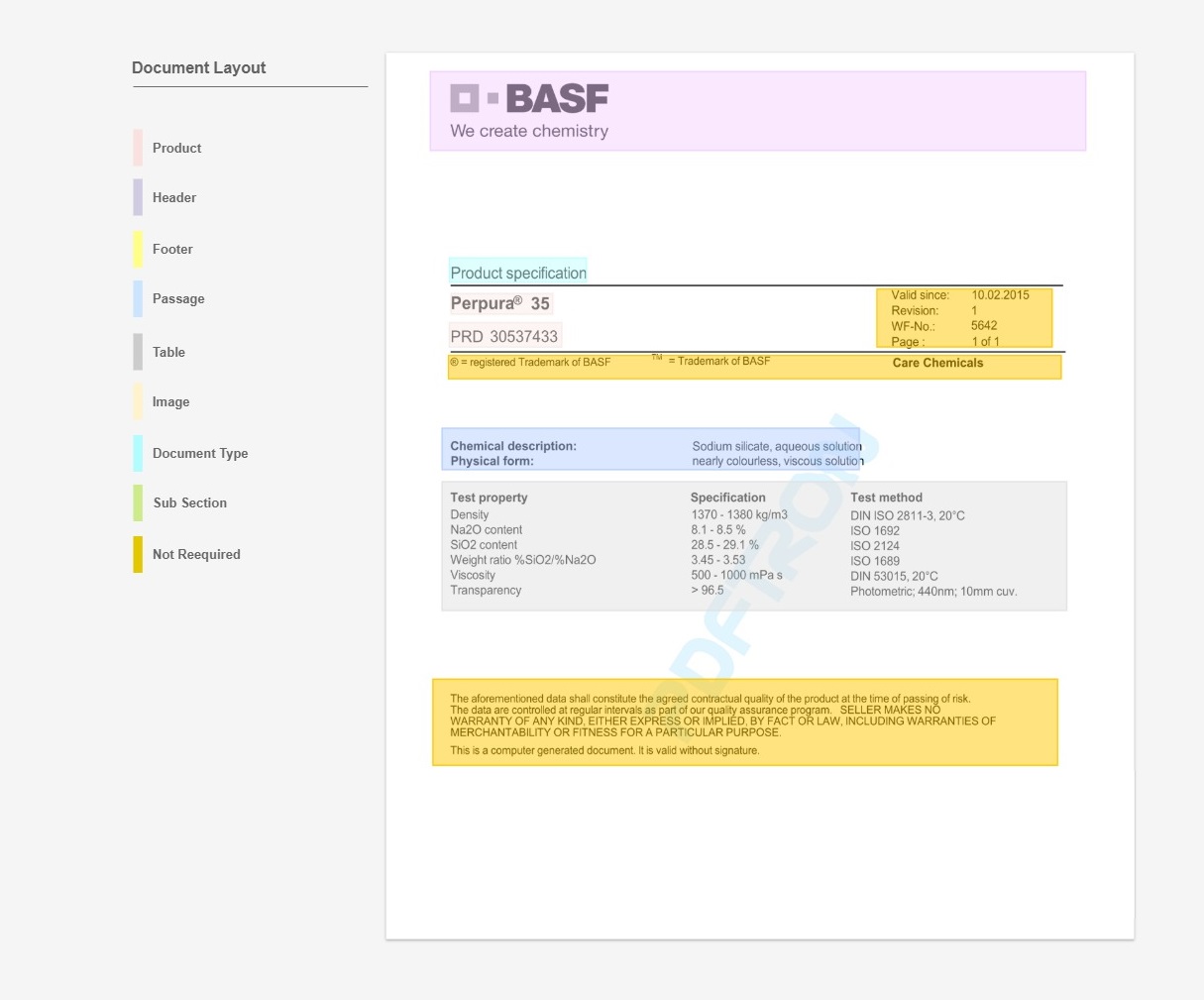 Create and start with your document layout project!
Cognitive Search
Recobo cognitive search enables you to extract the search specific answers to your question in form of passage, key/value pairs (information box), table and image data from your set of documents. By uploading and indexing documents in document layout project you can simply integrate search end-to-end pipeline. Recobo search is intuitively tailored for the enterprise workflow, that applies the AI and deep natural language processing models on unstructured datasets. In addition Recobo search also allows you to begin with the pretrained model to get the answers from your documents.
Following is the process, how Recobo cognitive search works.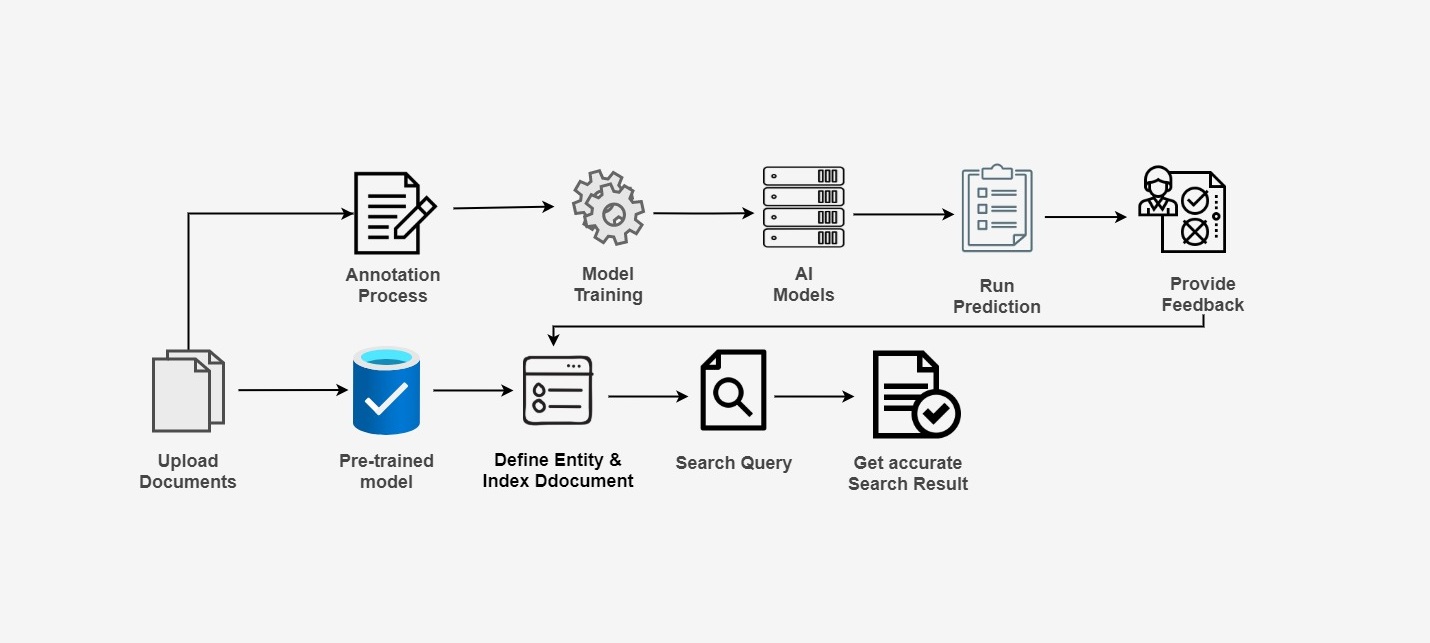 Key Applications
Search passage and text
Search with image and table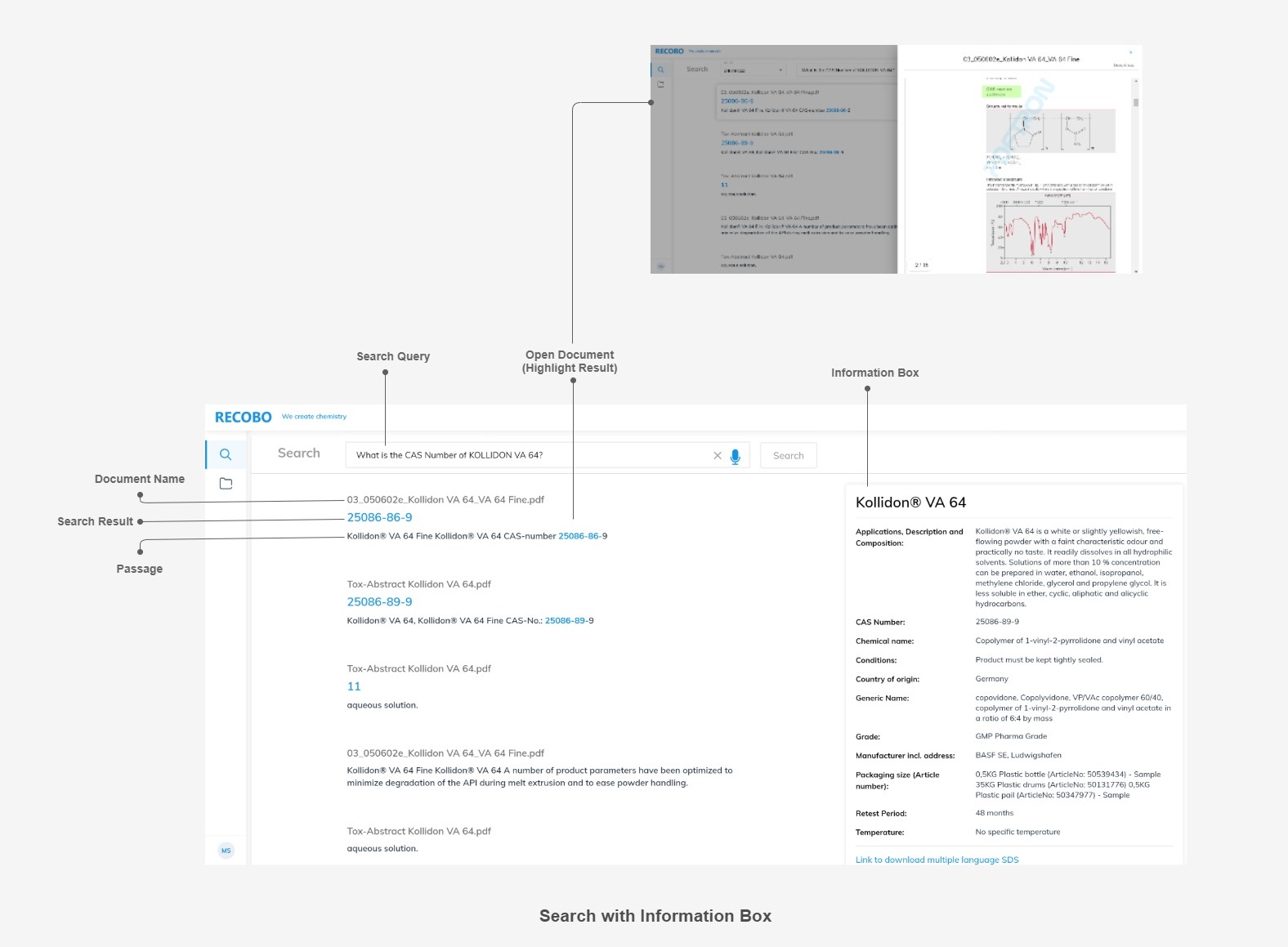 Search with information box!
Benefits
Quick start by using pre-trained search models
Helps you to get relevant and accurate results for your query
Compare to traditional search, Recobo search returns the results not only with the text or passage, it also provides image, table and information box data on search queries
Setting up Recobo cognitive search!
Regulatory Documents
Regulatory documents are collection of licenses, authorization, compliance and approvals. Each and every task and operation needs to be performed with great significance to ensure that they have followed rules and regulations. Recobo helps you to take out the tasks and action needs to be taken to fulfill regulatory compliance. Recobo's regulatory document automates the manual data process using AI models and makes the process easier to recognize the actionable insights from your documents.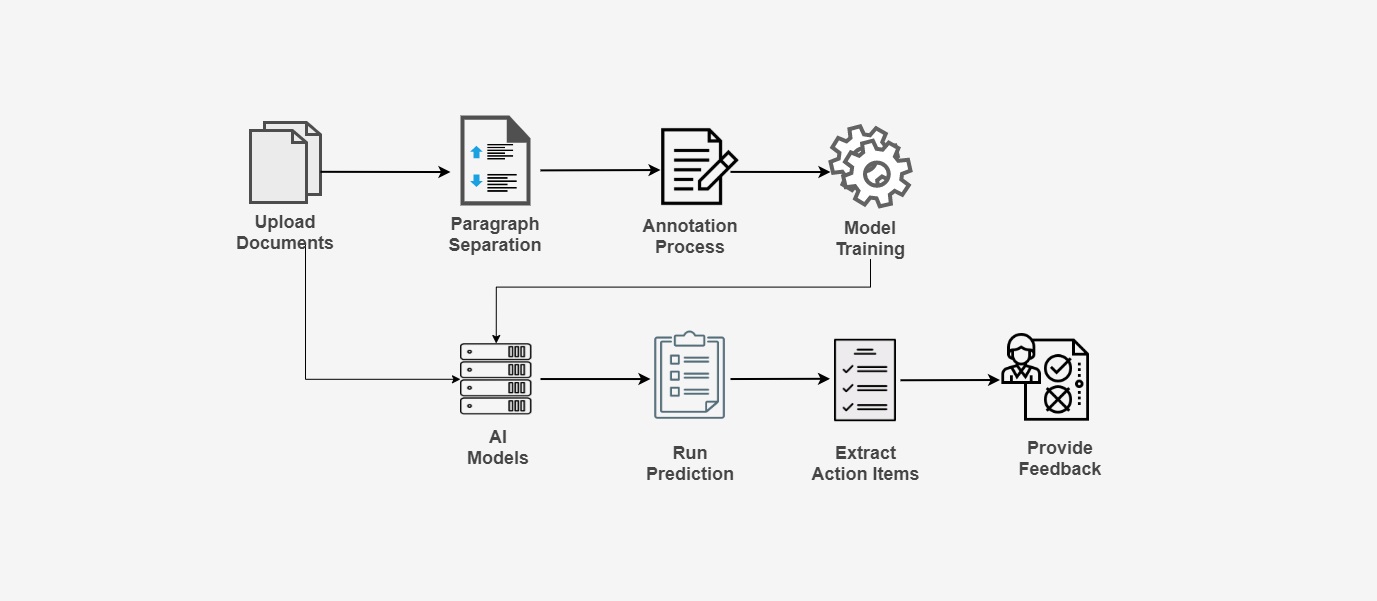 Key Applications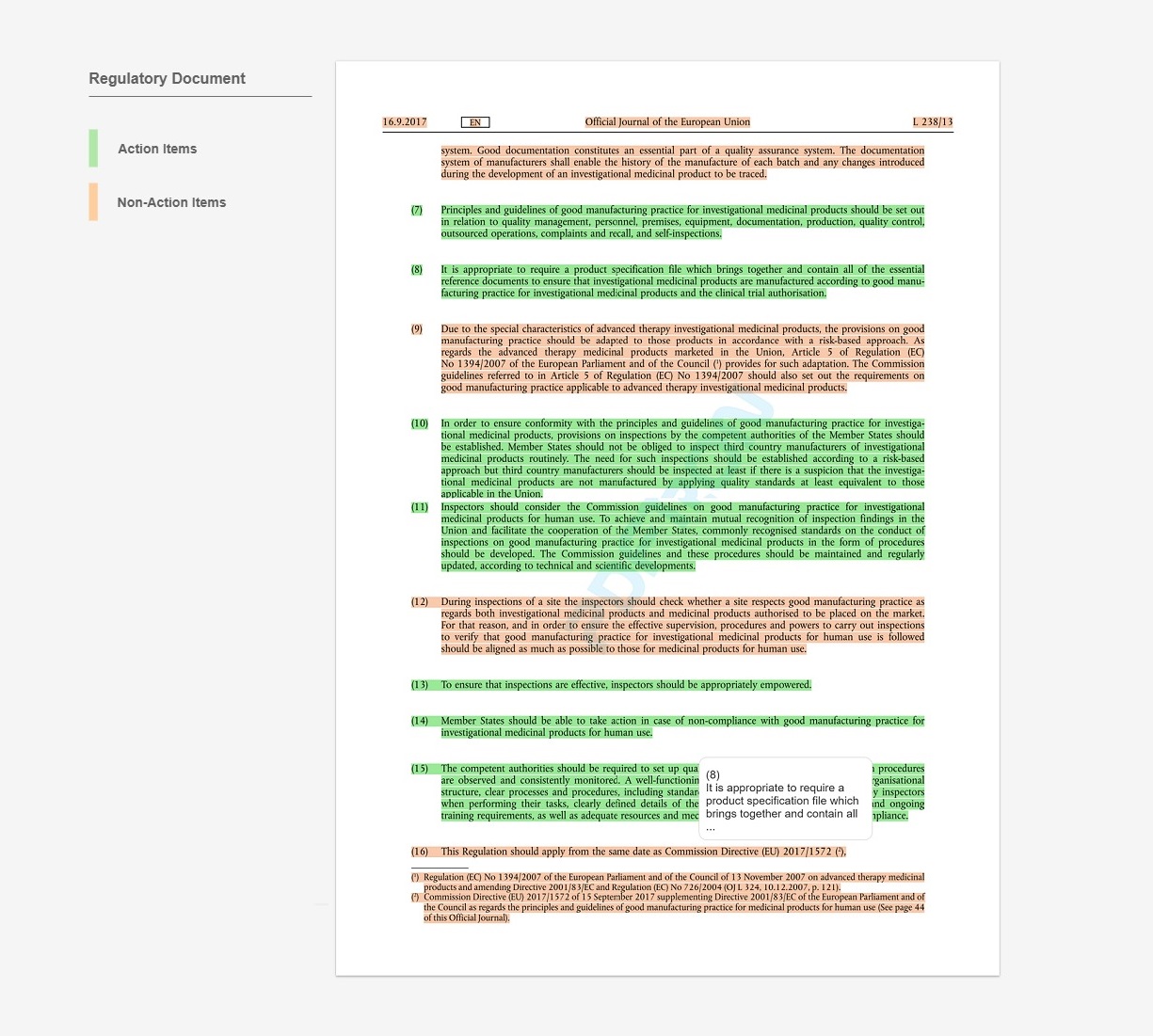 regulation documents
research papers
essential documents
audit reports
clinical study reports
informed consent form
Benefits
automate the extraction of actionable insights quickly and accurately from your documents
administer your tasks by defining or predicting the action items
export actionable data in excel file and/or integrate with your CRM application